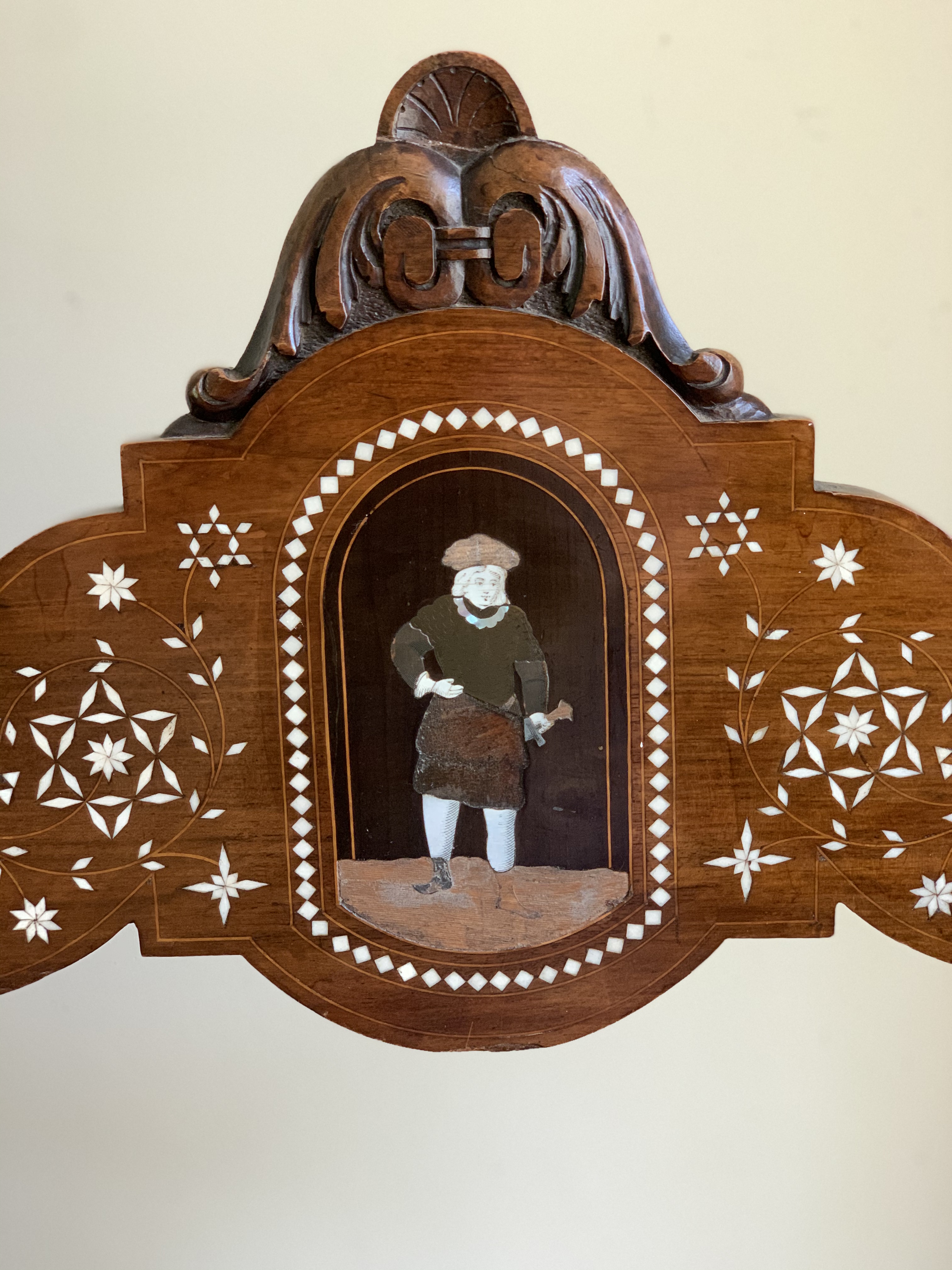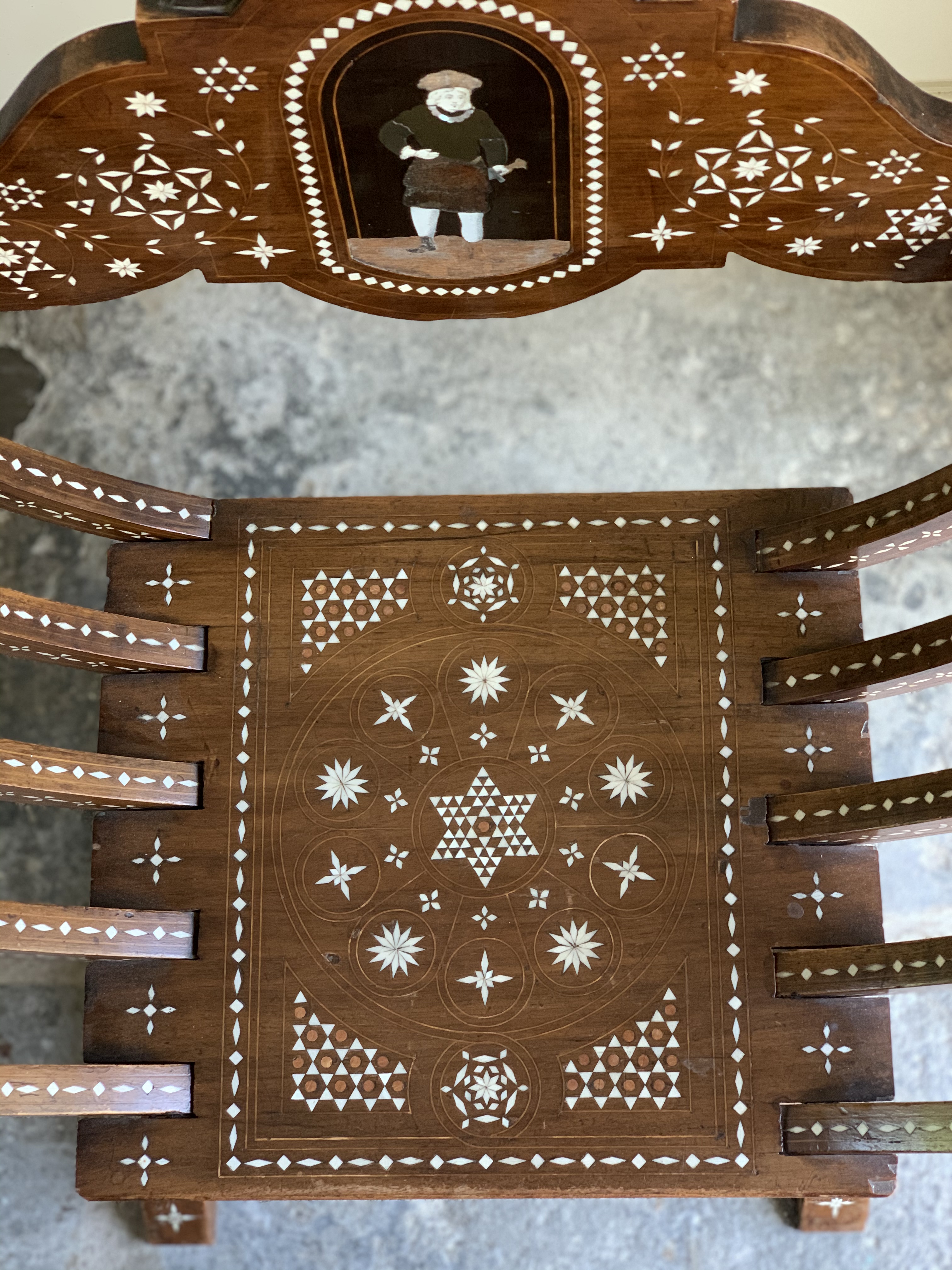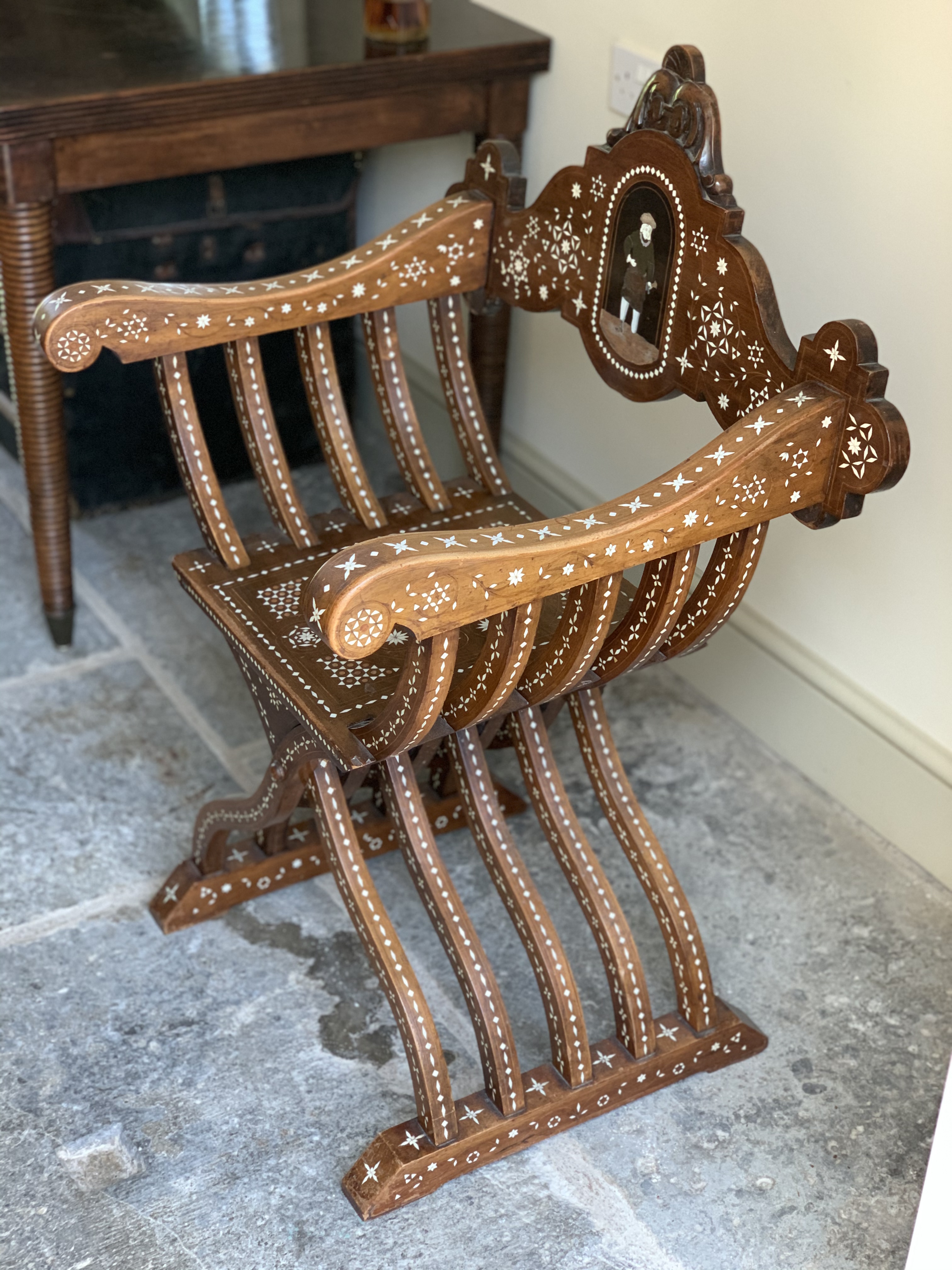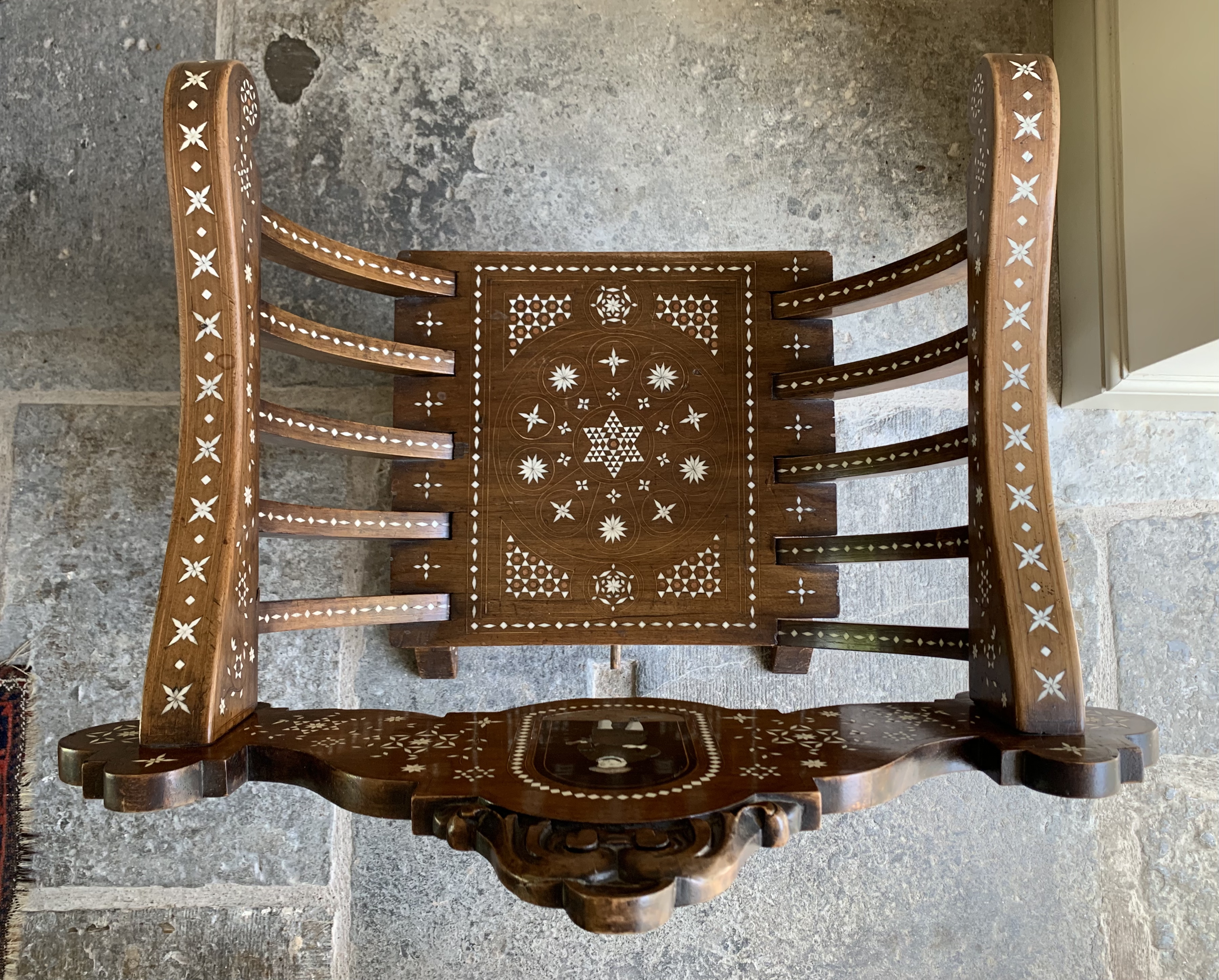 18th Century Italian Inlaid Savonarola Chair
An elaborately inlaid Renaissance style Dante or X chair. Cavalier figure on the back is inlaid with bone and mixed woods. Great detail and good patina. Italian, Late 18th. Century.

The upper section of the crest has been broken and glue repaired though not recently, the lower part of the archway in which the figure is standing is lacking the inlay, general condition is consistent with its age with minor scuffs and one missing final on the back.

Height: 88cm x Width: 76cm x Depth 53cm


Delivery calculated at checkout
or contact us to arrange collection time and date.

OTHER PRODUCTS