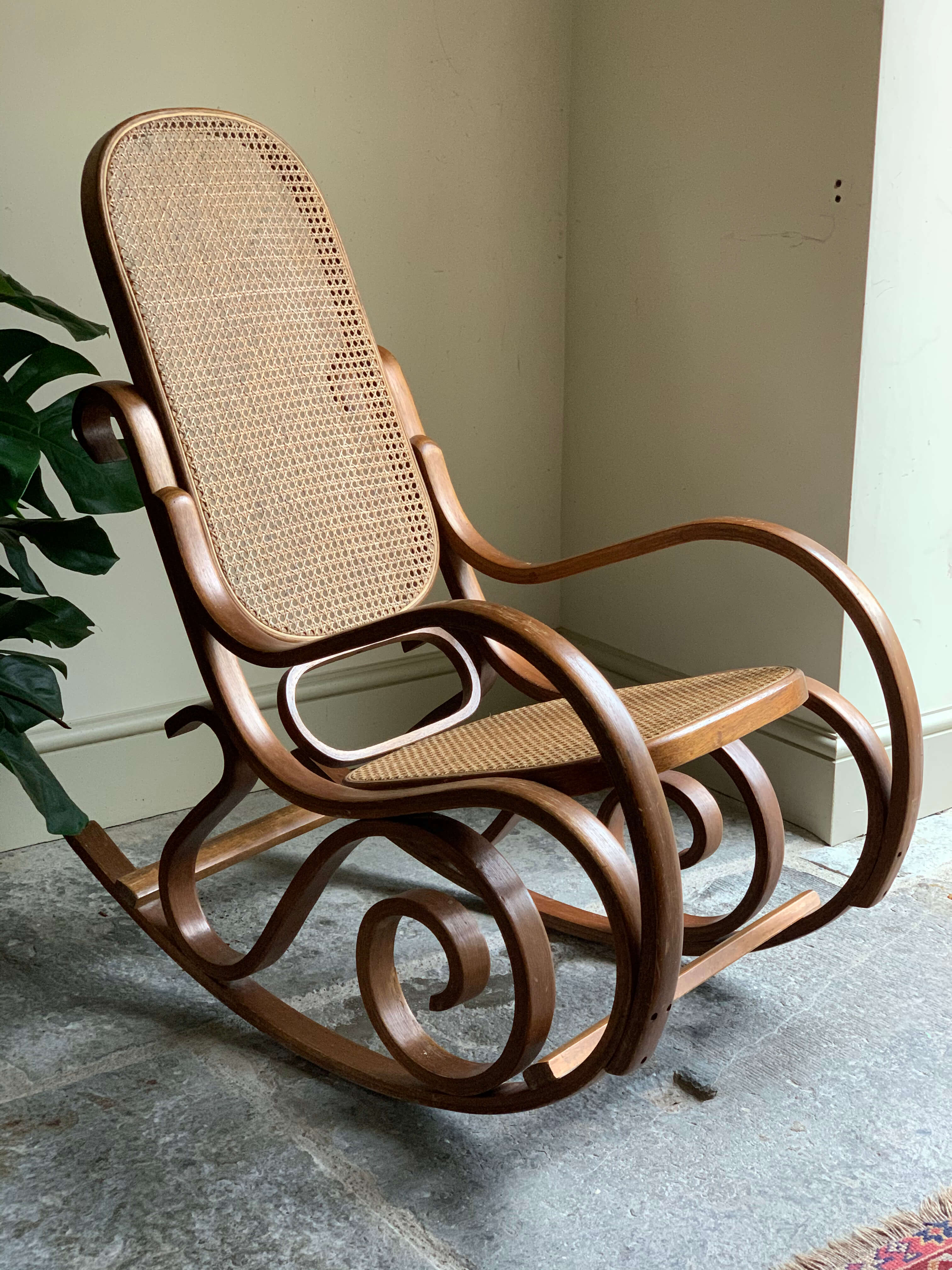 Brentwood Rocking Chair

Vintage Brentwood rocking chair from the early 20th century. Lovely decorative curled side supports, in great condition with just a few scuffs inline with its age.

Height: 101cm x Depth: 85cm x Width 55cm



Delivery calculated at checkout
or contact us to arrange collection time and date.

OTHER PRODUCTS