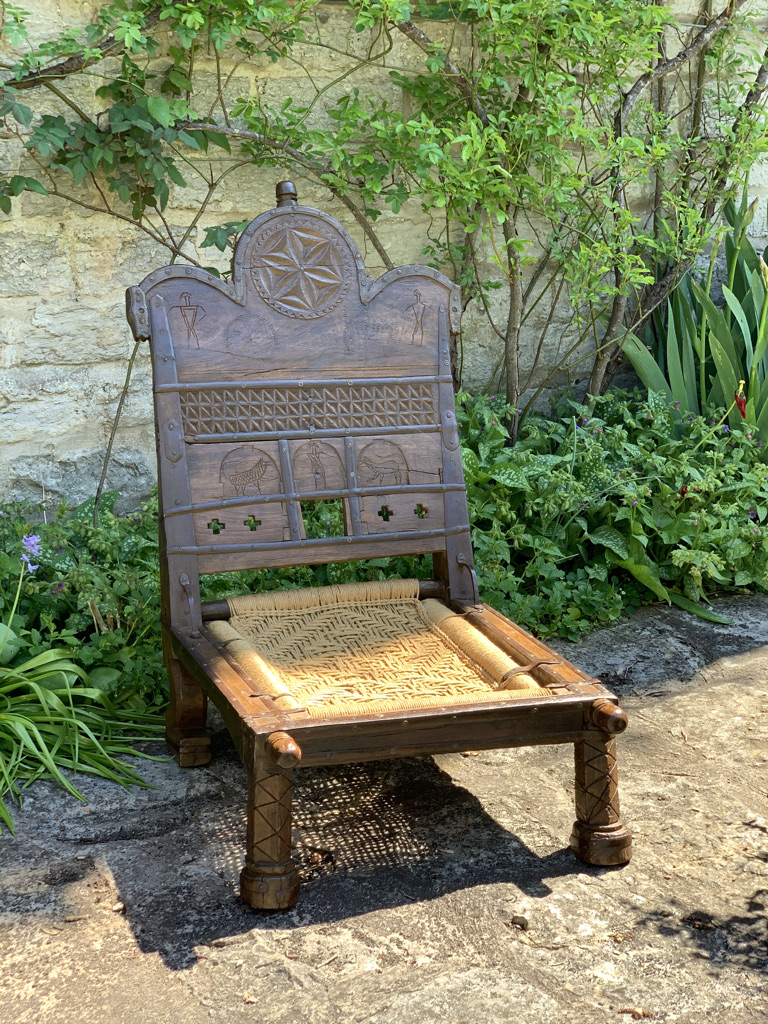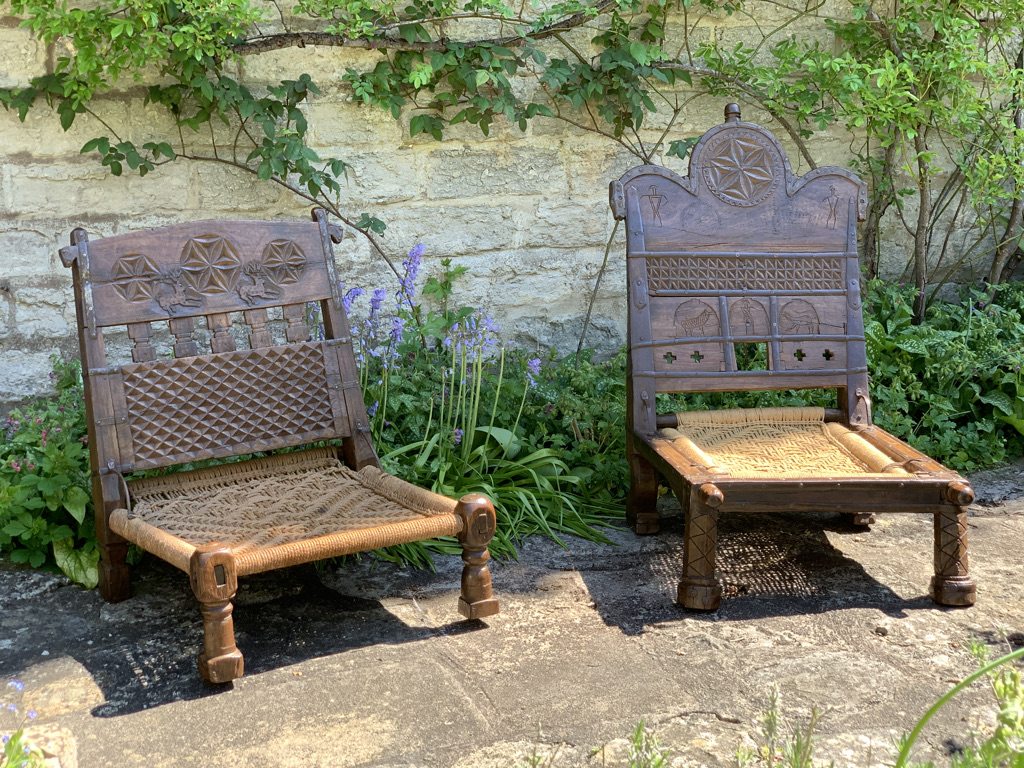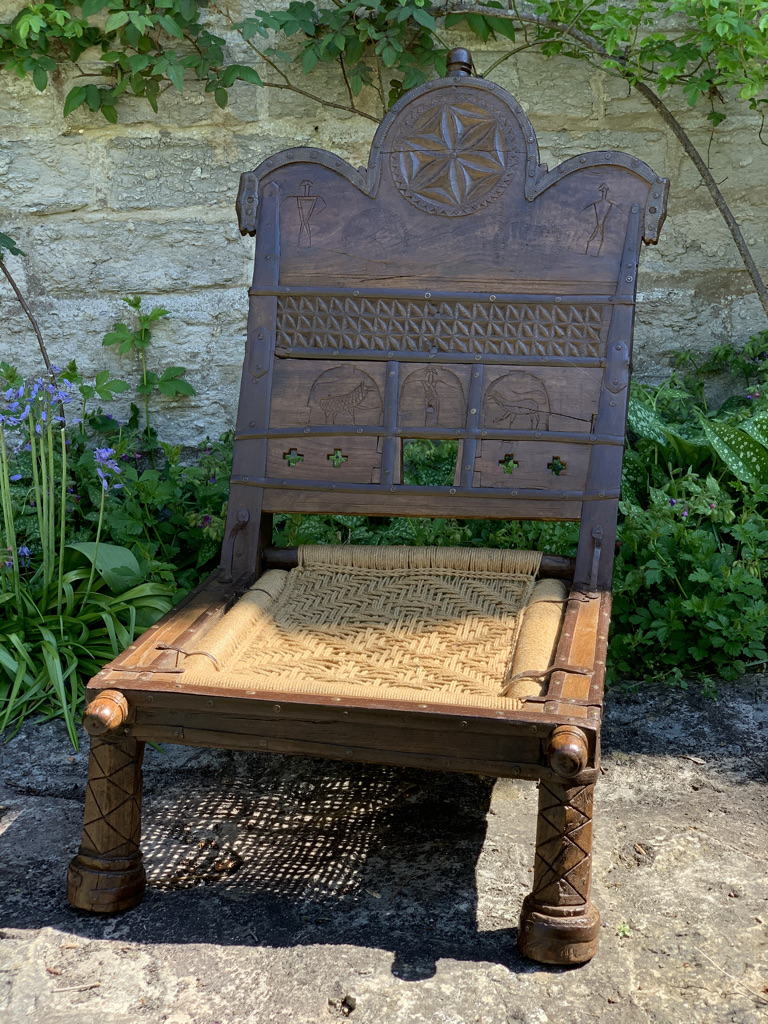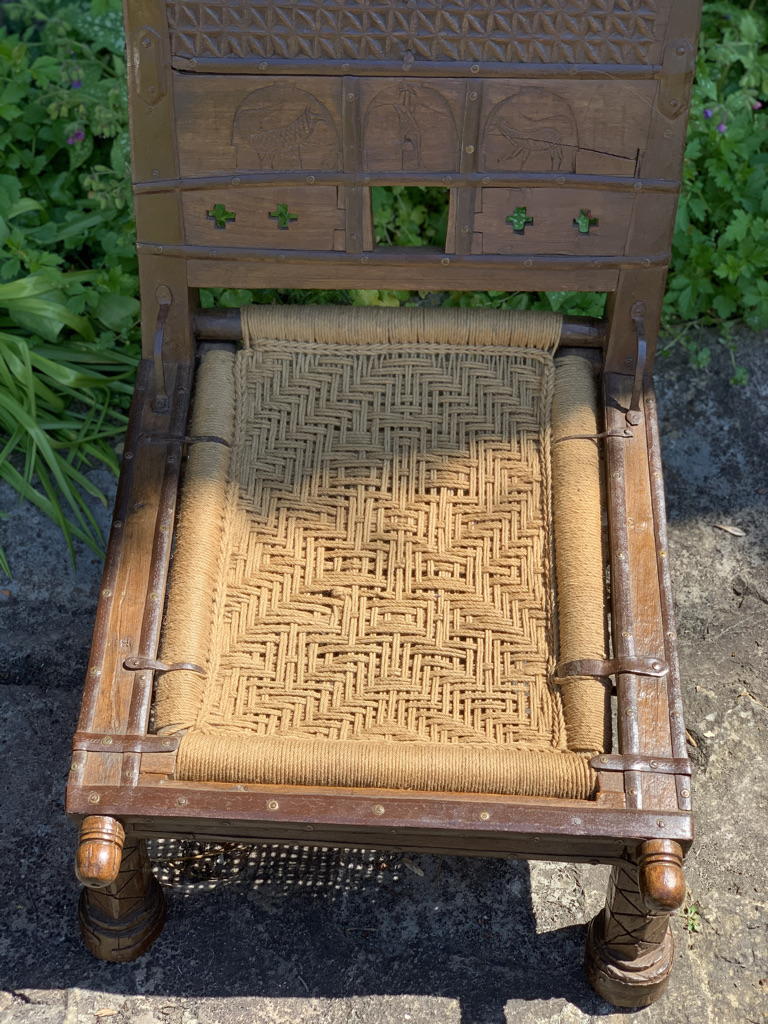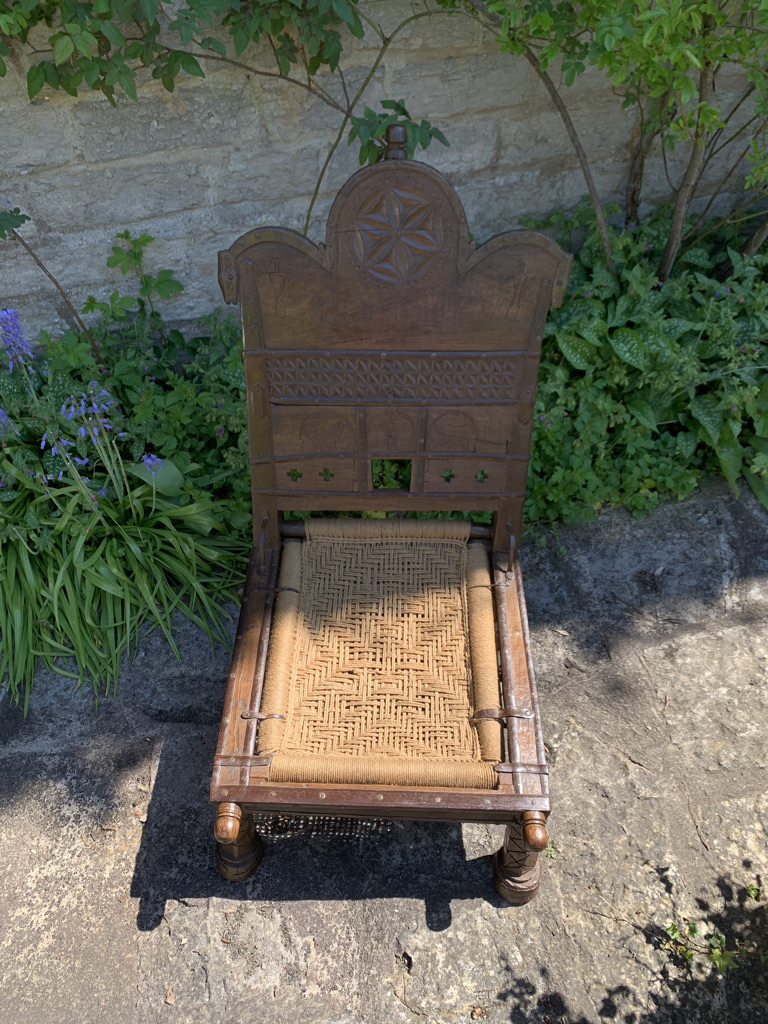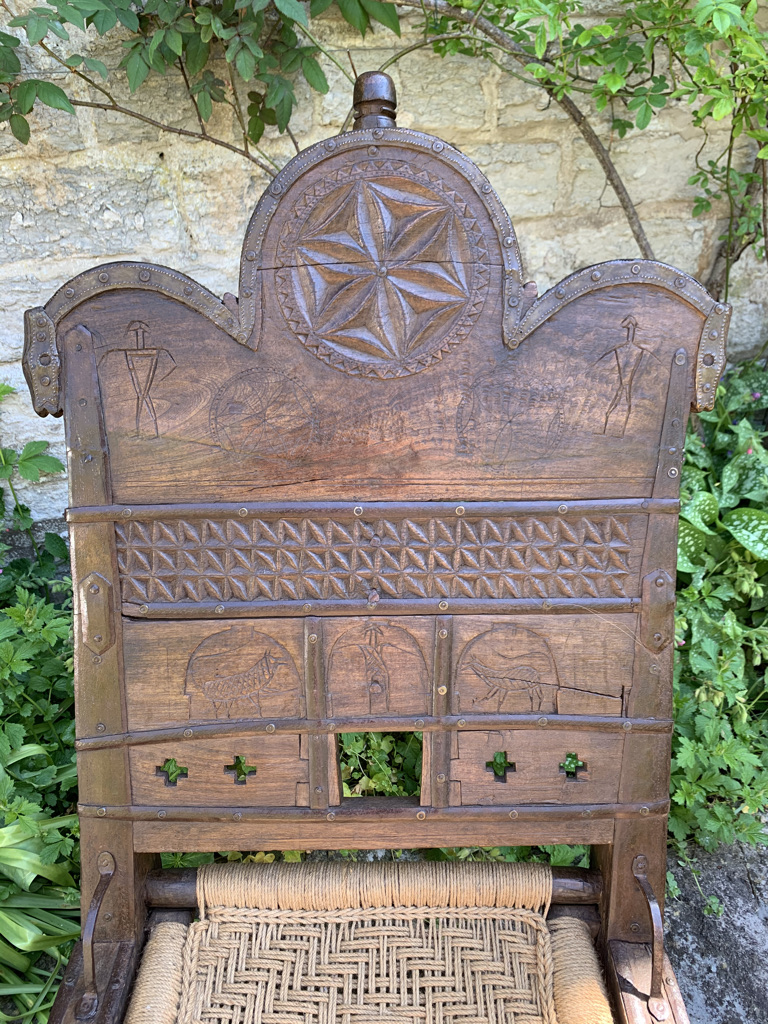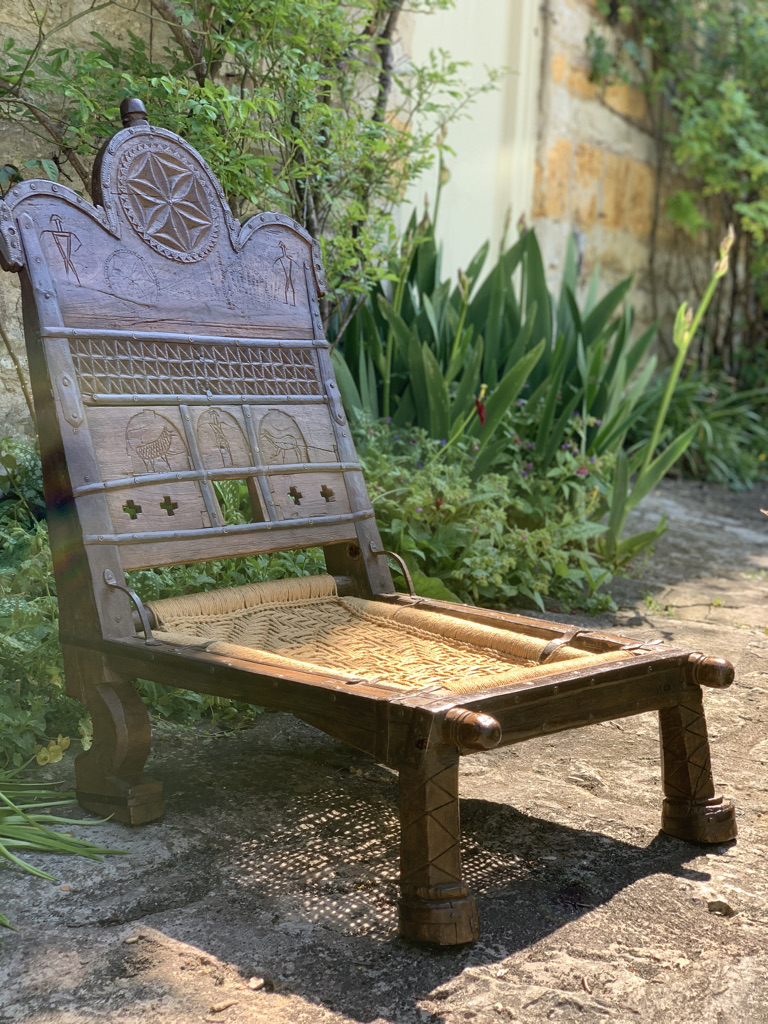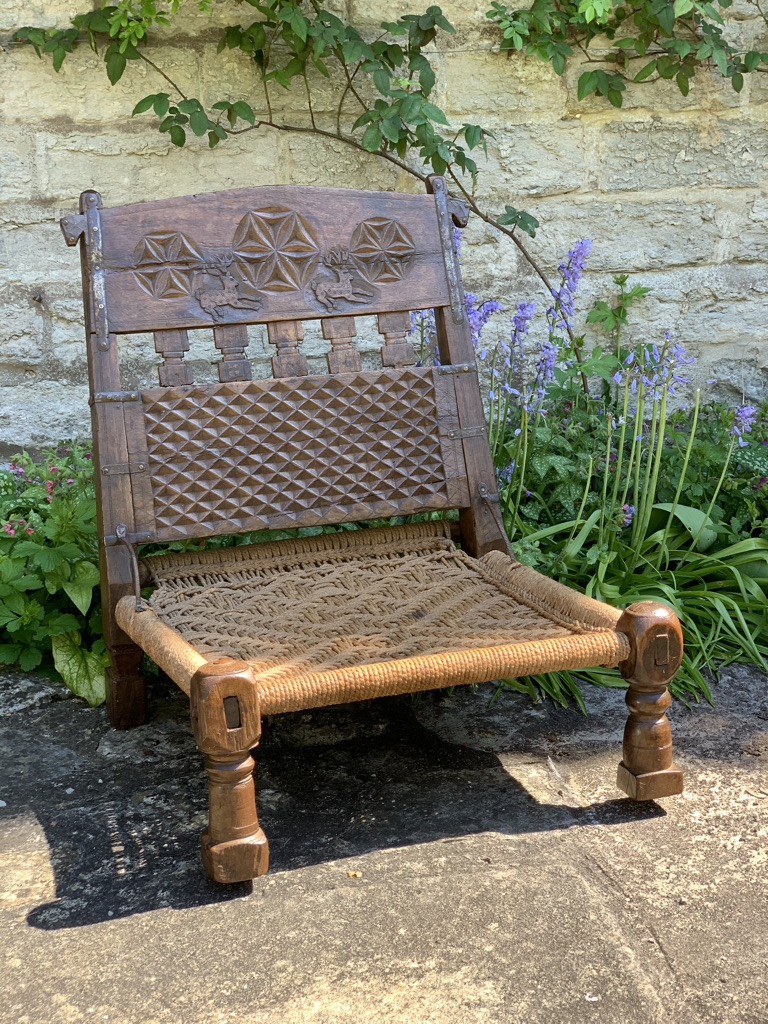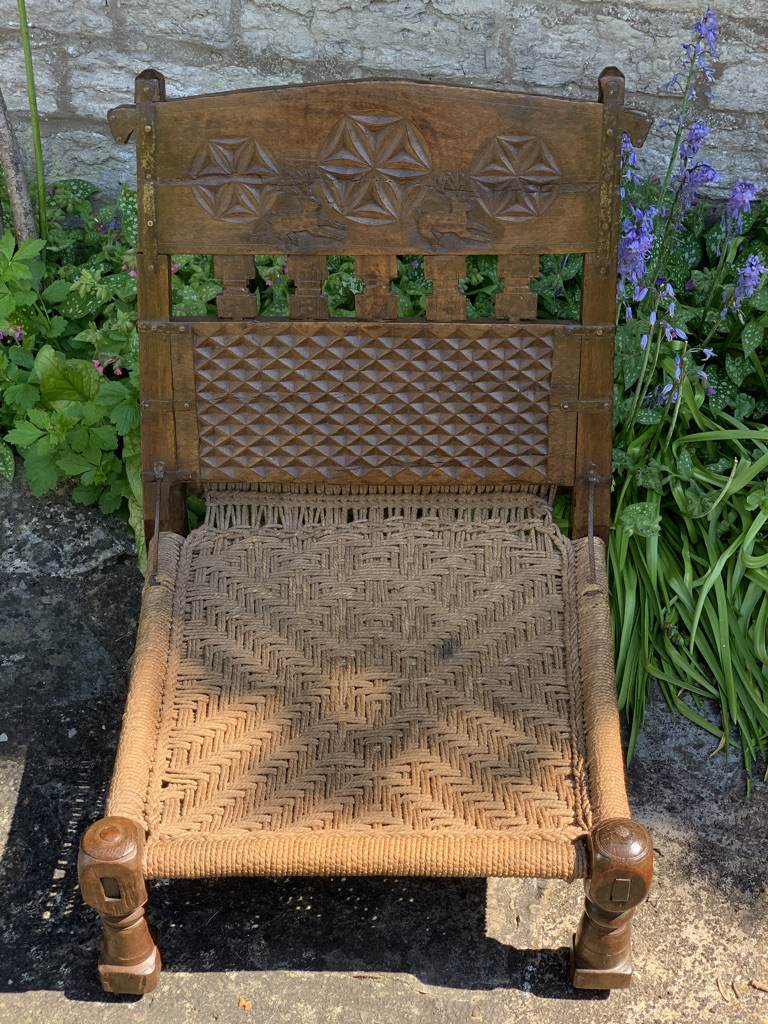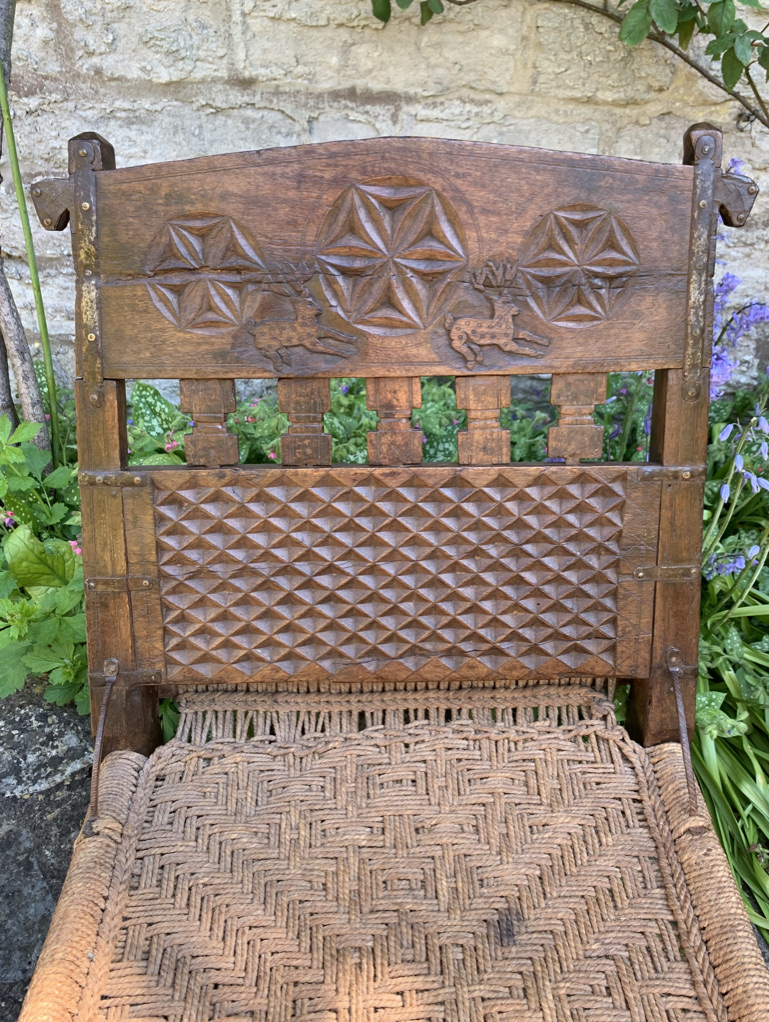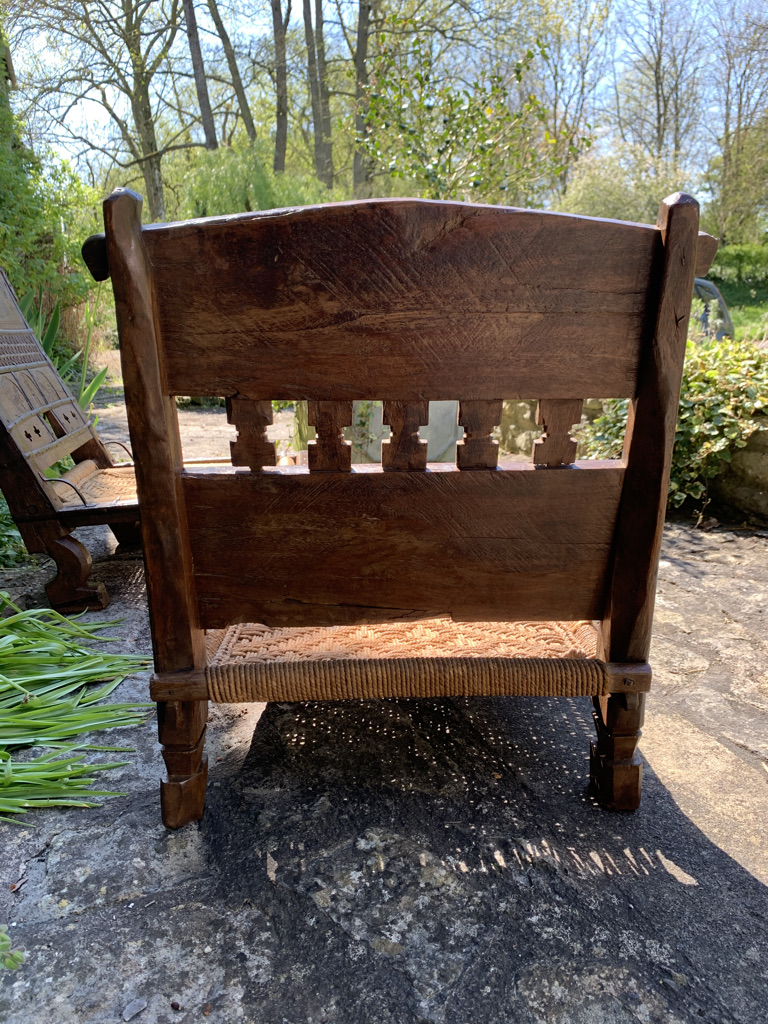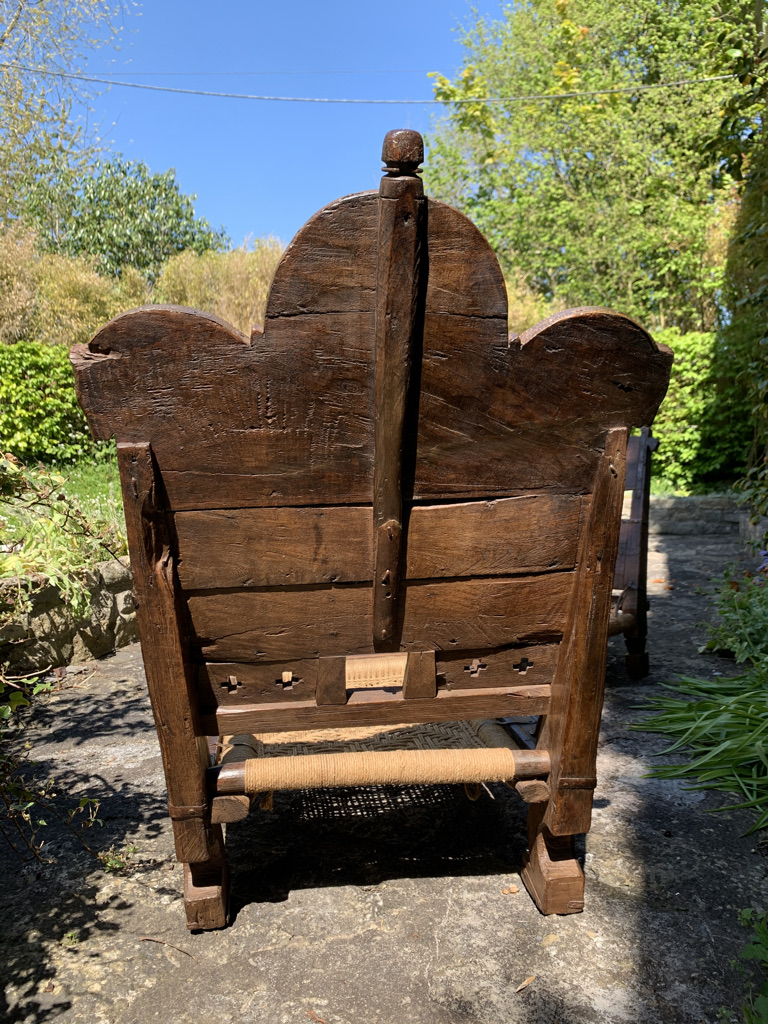 pair of Hand Carved Afghan Chief's Chairs
A pair of mid to late 19th century Afghan chairs, back panels ornamented with chip carving of tribal designs. Possibly from the Swat Valley of the Hindu Kush Mountains these chairs were reserved for use by tribal chiefs or elders, certain religious leaders or important warriors and denoted an elevated position of authority. Condition consistent with age and use, the top of the cheifs chair has been restored by an artisan in Devon.

Chair 1 - Width: 50cm x Depth: 56cm x Height 71cm
Chair 2 - Width: 50cm x Depth: 56cm x Height: 89cm




Delivery calculated at checkout
or contact us to arrange collection time and date.

OTHER PRODUCTS