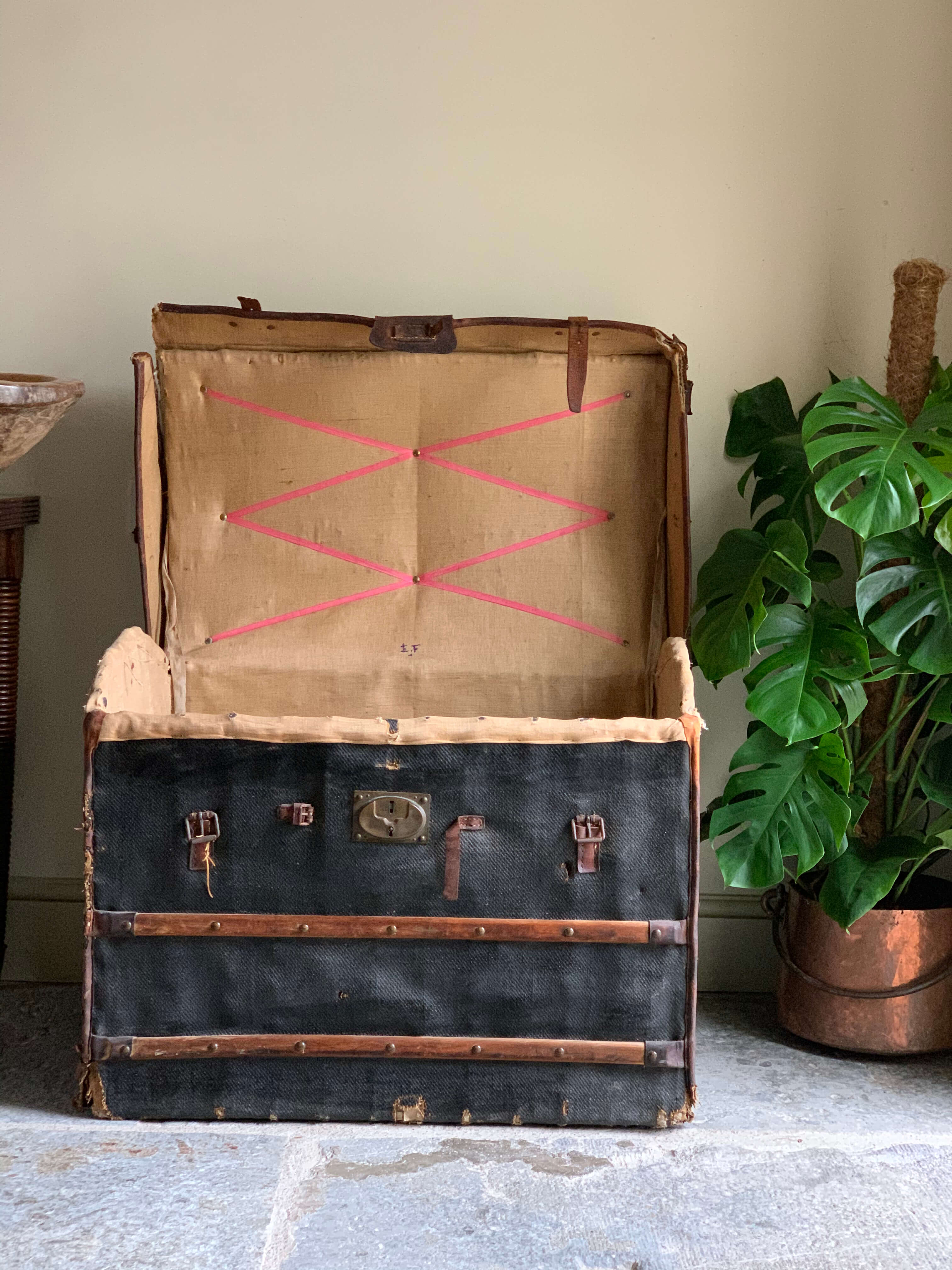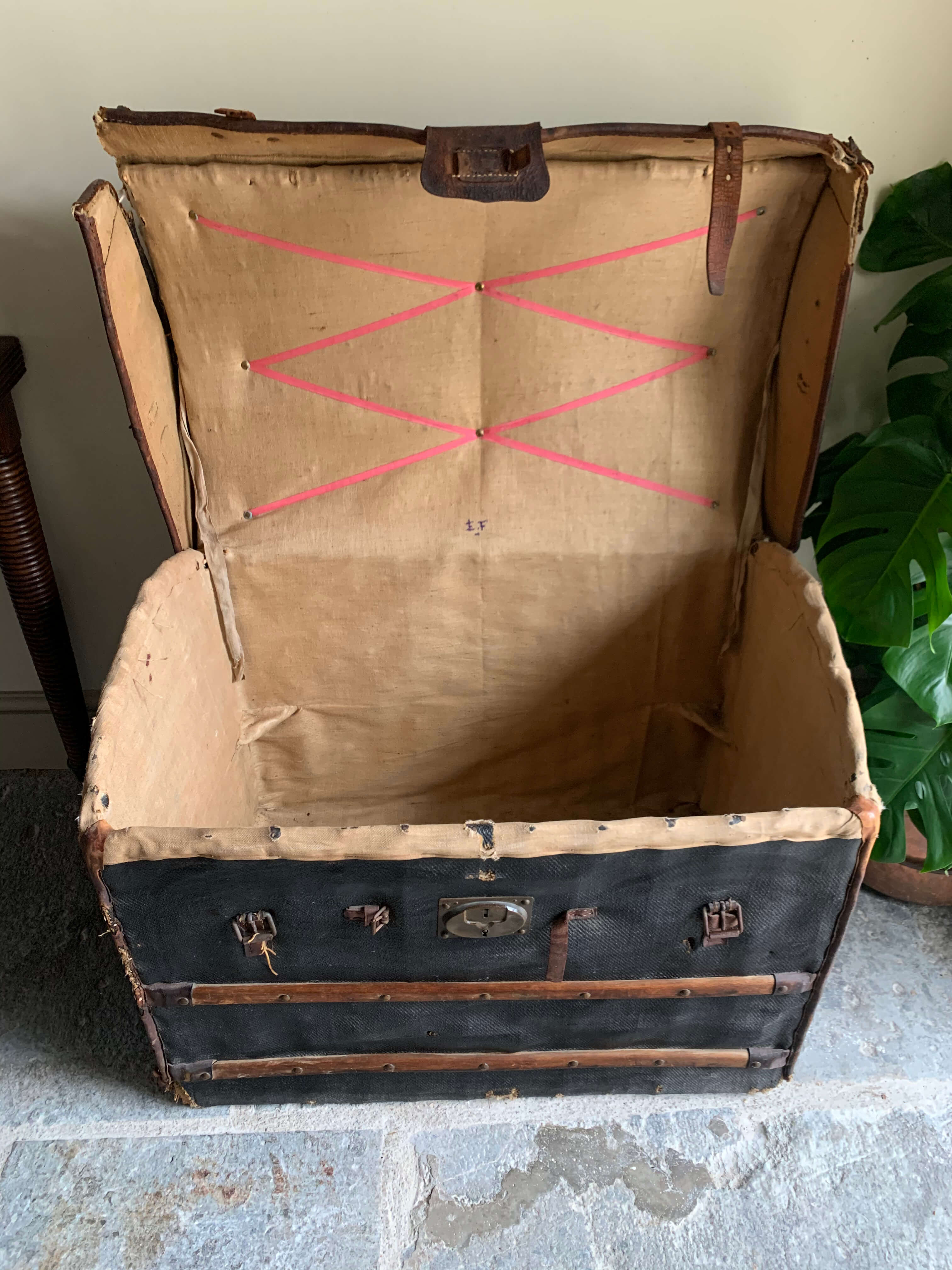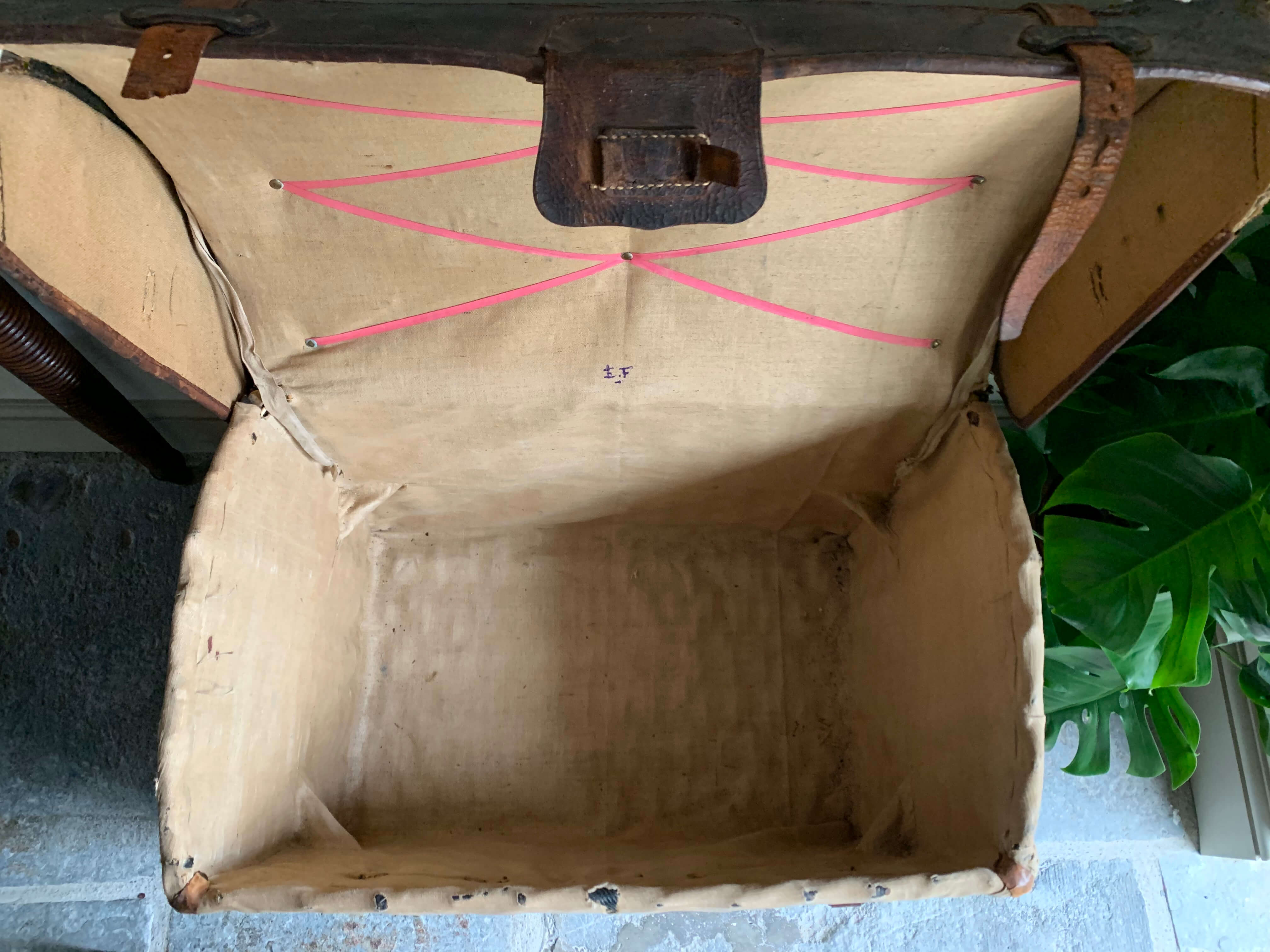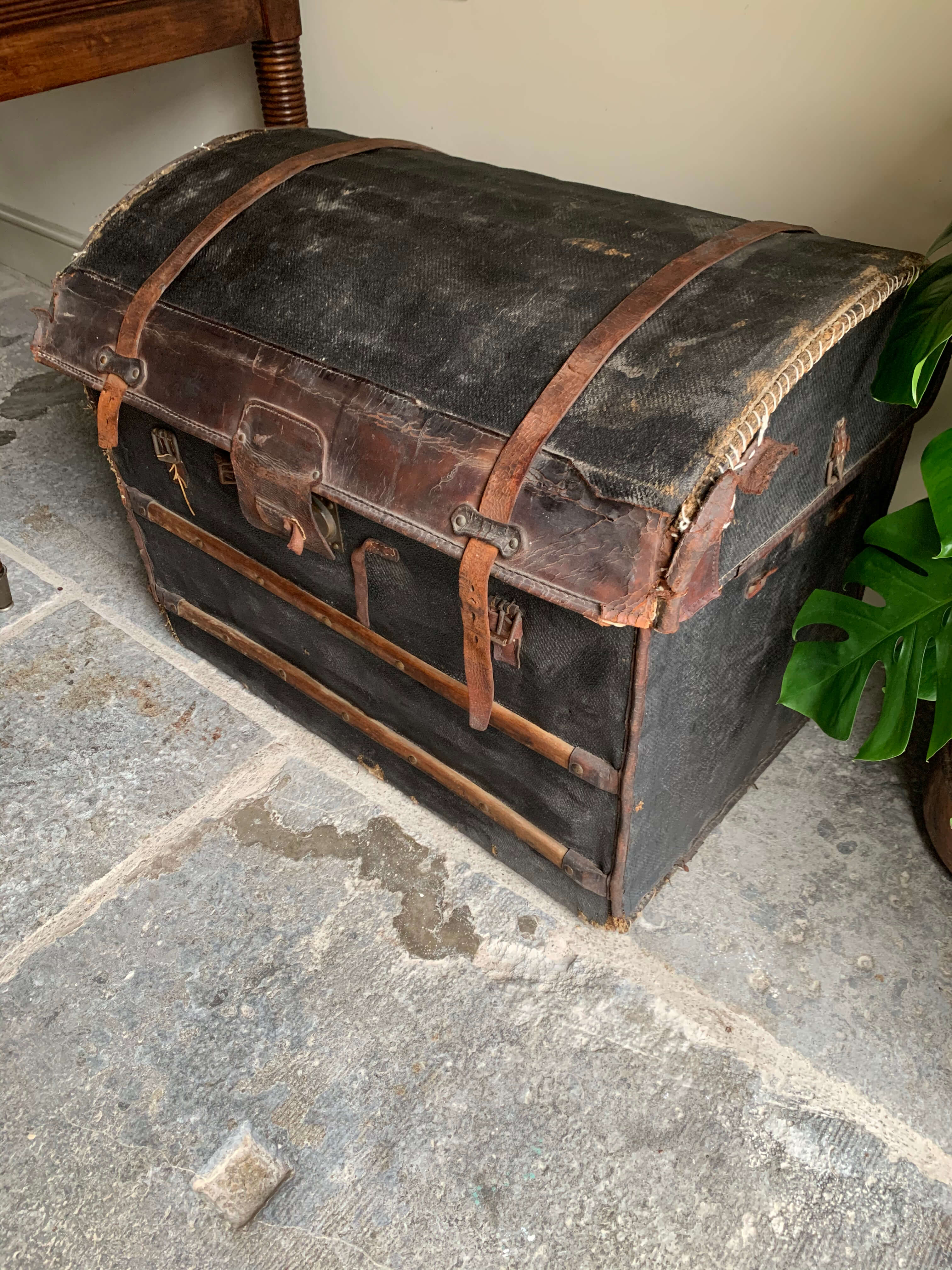 Late 1800's travel trunk
Large travel trunk made of durable leather-wrapped material, reinforced with wooden bars on the front, back and bottom.

The interior is covered with an unbleached canvas. The item shows its age with wear and tear which we think adds to the charm. Would be great to store firewood or other utilitarian items! These trunks are worth almost £1000 when in mint condition so the price reflects the condition and possible uses…

Height: 65cm x Width: 77cm x Depth: 50cm



Delivery calculated at checkout
or contact us to arrange collection time and date.

OTHER PRODUCTS