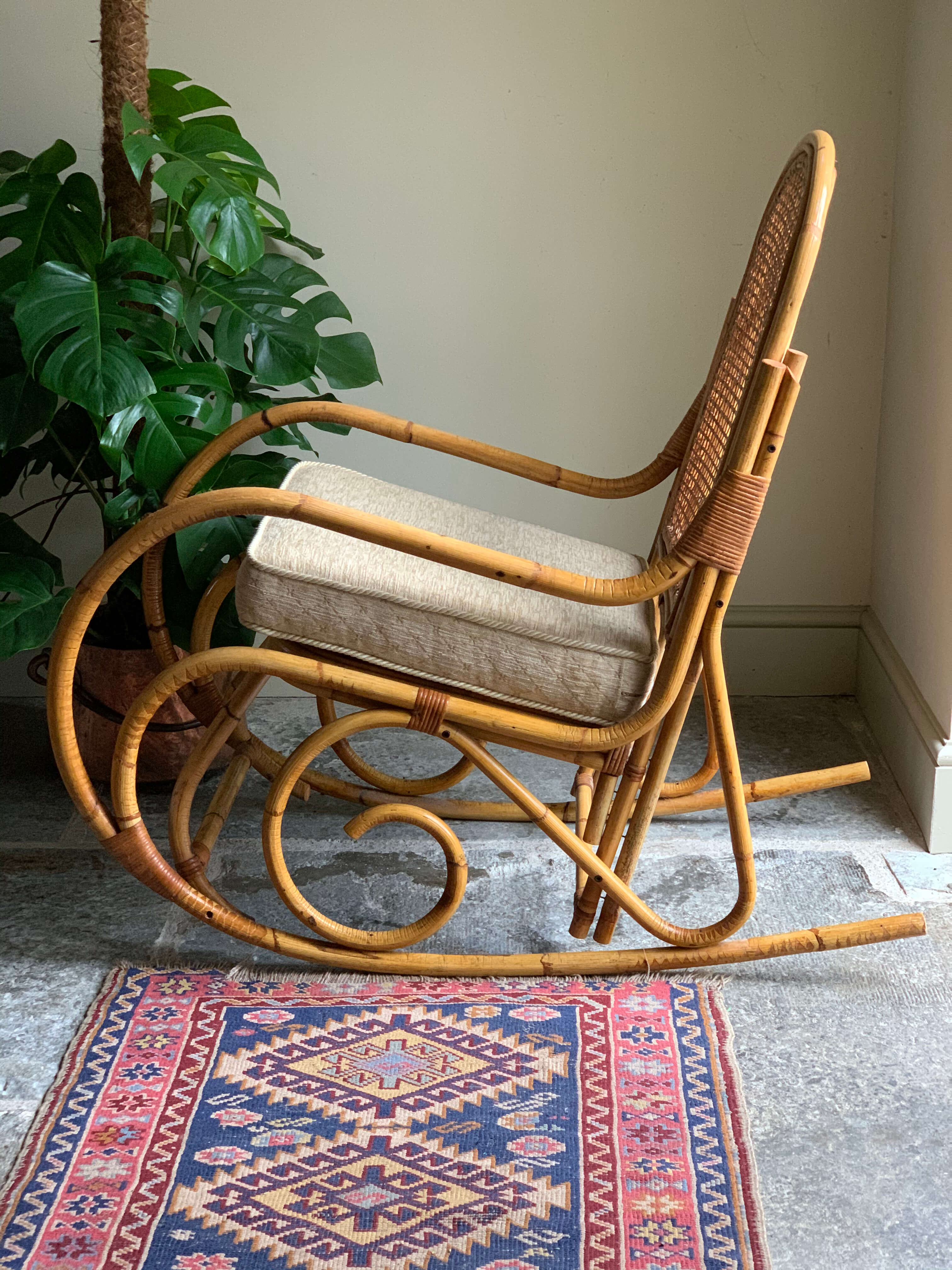 Mid Century Wicker Rocking Chair


Vintage Design. Great large high back rocking chair in the style of Franco Albini. It is beautifully patinated and has a very nice warm natural brown color, unlike many others any that are often faded to white and grey. It is in an excellent condition, no broken stems whatsoever, no loose knots or threads at all. Beautiful Boho Ibiza Style eyecatcher ideal for both indoor as well as outdoor use.

Depth: 106cm x Width: 53cm x Height: 100cm



Delivery calculated at checkout
or contact us to arrange collection time and date.

OTHER PRODUCTS