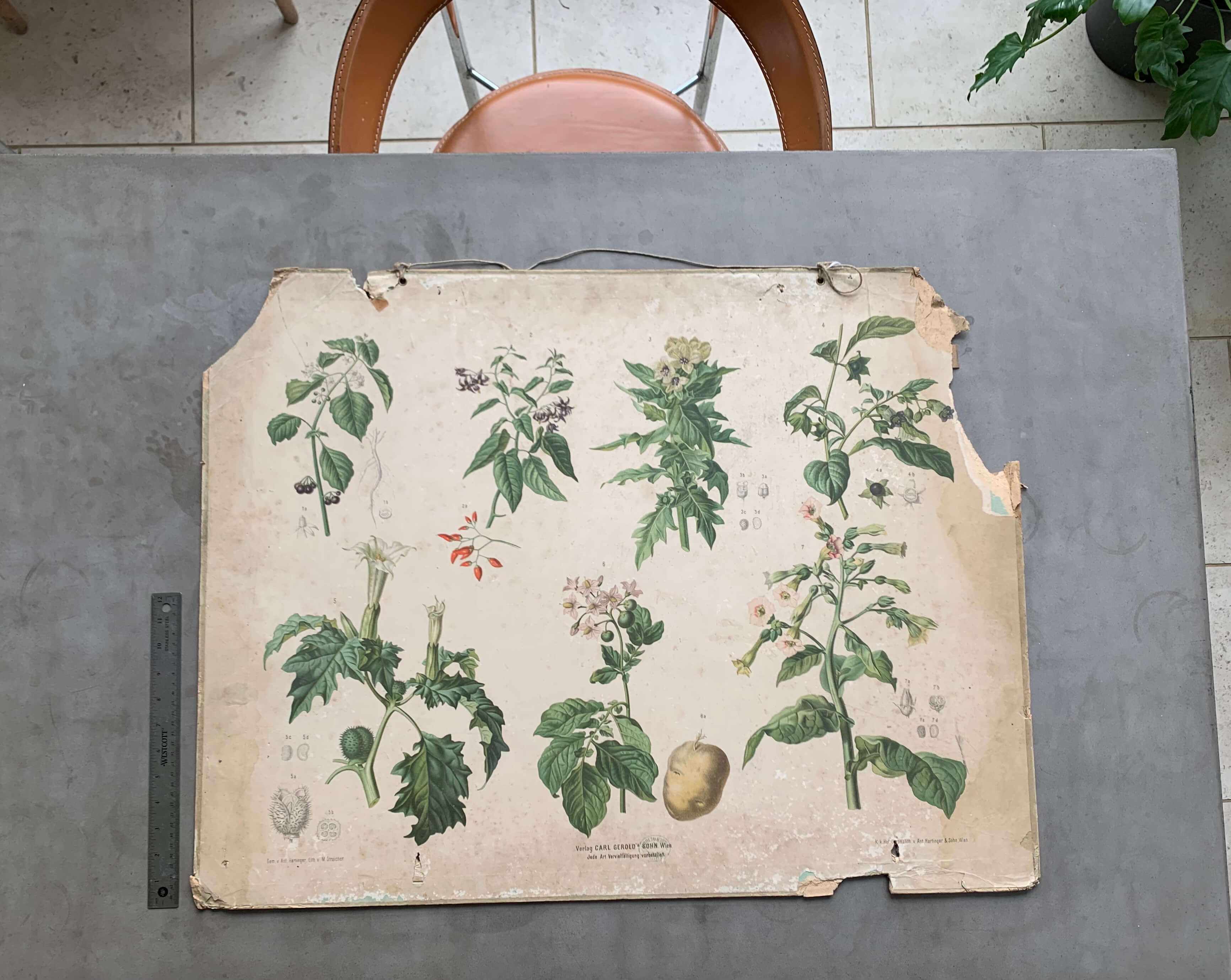 Original extra large botanical Chromolithograph

An early German Chromolithograph, showing botanical studies. Thought to be an antique pre 1920's its had significant wear and tear but we think this adds to the charm and would look lovely in a new frame to protect it for years to come!

Height: 65cm x Width: 85cm


Delivery calculated at checkout
or contact us to arrange collection time and date.

OTHER PRODUCTS